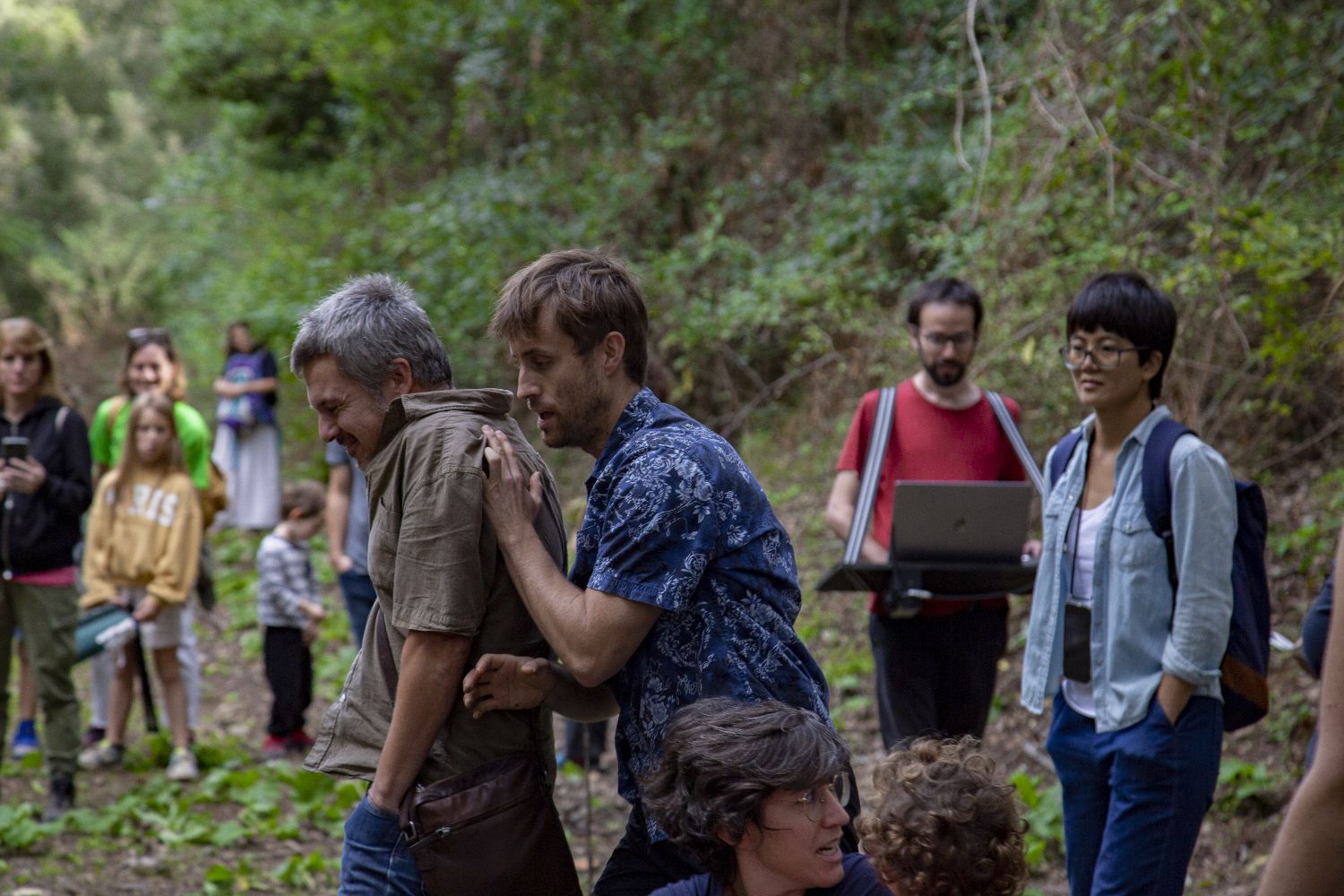 Feel like one of the many sheep in this symphonic flock.
/ Community / Pasture / Instinct / Herd / Participative /
Ramat simfònic is an open-air show that invites us to graze with Moon Ribas and Quim Girón, both shepherds and performers of the piece. The audience will form a flock, with loudspeakers as electronic cowbells hung around their necks. The flock moves, the sound of the show shifts with the movement, and the audience and performers form and deform choreographies for each scene.
Joan Cot, musician and soul of this human orchestra, manipulates a universe of sound created using voices. Ramat simfònic is a habitat, a community, an instrument, a ceremony. It calls upon the gregarious spirit and animal instinct within the human being.
Moon Ribas (Mataró, 1985) is a cyborg artist and choreographer. In her work she often explores movement through technology. Other subjects of interest are the exploration of the limits of the body, identity and art.
Quim Girón (Barcelona, 1985) is the founder and artistic director of Animal Religion, a company dedicated to the search for new means of expression in contemporary circus. Sifonòfor received the City of Barcelona Special Prize (2016).
The collaboration between Moon Ribas and Quim Girón began in 2019 with the intention of combining performing arts and cybernetics. Pieces such as Fenomen and Sentit de l'embaràs have emerged from this collaboration.
Written and performed by: Moon Ribas and Quim Girón / Music: Joan Cot Ros / Engineering of the loudspeakers: José Luis Salmerón/ Costumes: Adriana Parra / Administrative production: Elclimamola
Supported by: Fira Tàrrega, Sismògraf