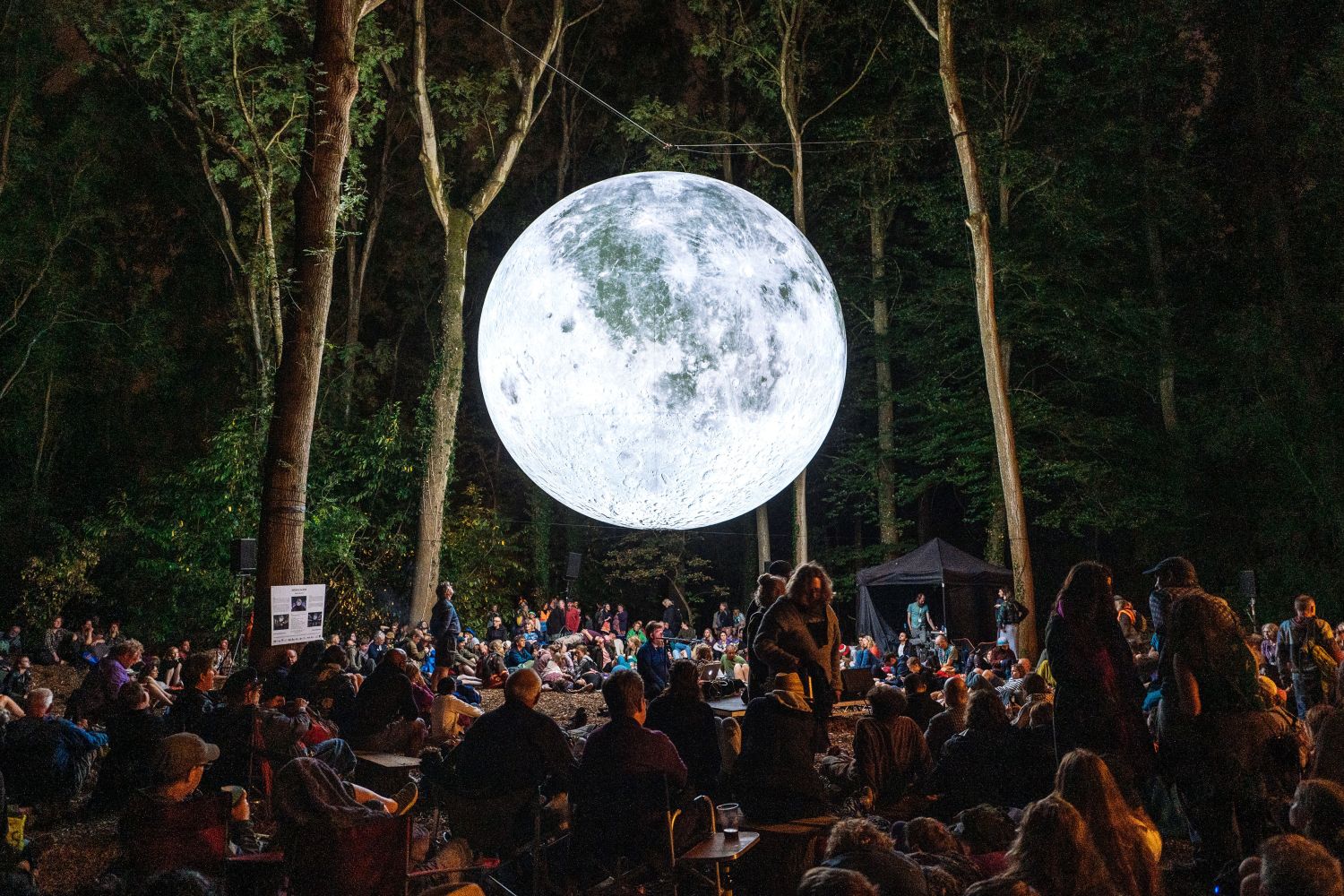 On Saturday 15 April, from midnight onwards, the big party under the Museum of the moon with DJ Annouscka and Vicky Groovy.

Embark on an incredible musical adventure with DJ Annouscka, a DJ who has immersed herself in music and cultures and who proposes a journey through musical styles from all over the world: African music, Oriental music, cumbia, Balkan & World Beats, Klezmer Riddims, Nomad Fusion, Oriental Groove, Global Beats, Hip Hop Delicatessen...

Vicky Groovy is a DJ based in Barcelona. She has played in some of the city's most emblematic clubs (Sala Apolo, Macarena, BeCool, La Terrazza...) and in some of the best clubs in Italy, France and Portugal, playing sessions with a very personal style, filling the dance floors with house and tech house, with hints of hip hop, funk and Nu-disco.