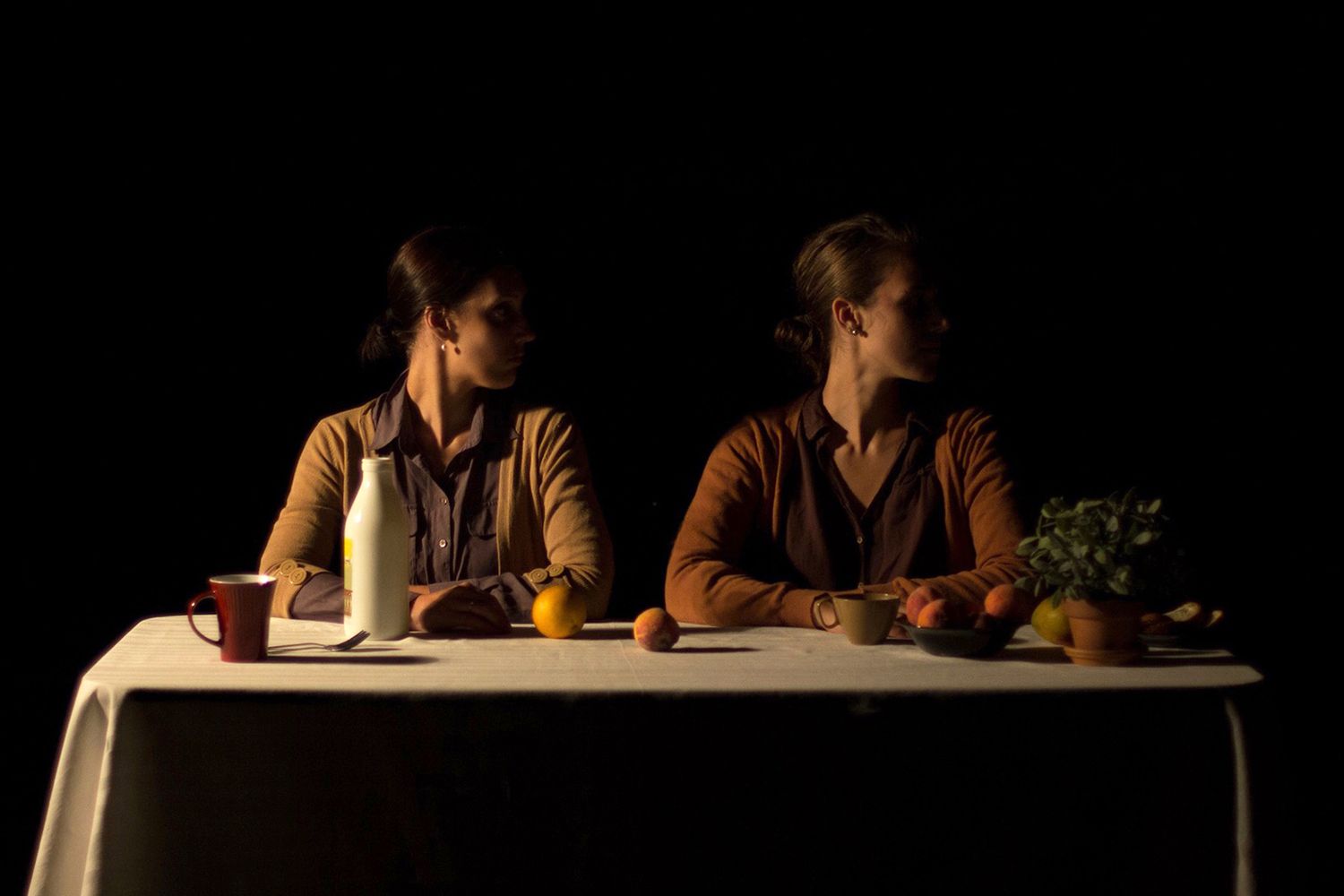 Have breakfast with us, join our world... it's intimate, it's sober, it's illusory.
/ Everyday life / Chiaroscuro / Body / Objects / Still life /
In a breakfast table setting illuminated by a single light source,
Habiter explores the relationship between body and place, the resonance between bodies and objects. An aesthetic of chiaroscuro unveils a series of both strange and familiar actions that are punctuated by the intermittent movement of light, and which temporarily plunge the room into darkness. Playing with illusion and perception of time, the visible and invisible movements of the bodies quietly and subtly alter the visual space, as if a painting is coming to life before our eyes. We are called on to pay close attention as the familiar becomes an increasingly strange fiction.
Katia-Marie has been creating projects as a choreographer and performer since 2012. She presented her works in various venues and festivals, and she received support from artistic exchange programs in many countries. With an interdisciplinary approach, Katia-Marie uses visual arts composition strategies to question the choreographic field. Through movement, scenography and light, she creates environments that deflect the perceptions of both the dancer and the spectator. This results in works that capture the spectator's eye and lead to moments of wonder and contemplation. In 2018, Katia-Marie was awarded the Prix Découvertede la danse de Montréal in recognition for her singular interdisciplinary approach.

 
Choreography, scenography and sound: Katia-Marie Germain / Performance: Marie-Gabrielle Ménard, Katia-Marie Germain / Artistic adviser and rehearsal director: Lucie Vigneault
With the support of: Conseil des arts et des lettres du Québec, Conseil des arts de Montréal / Residencies: Circuit-Est centre chorégraphique, La Briqueterie centre chorégraphique du Val- de-Marne