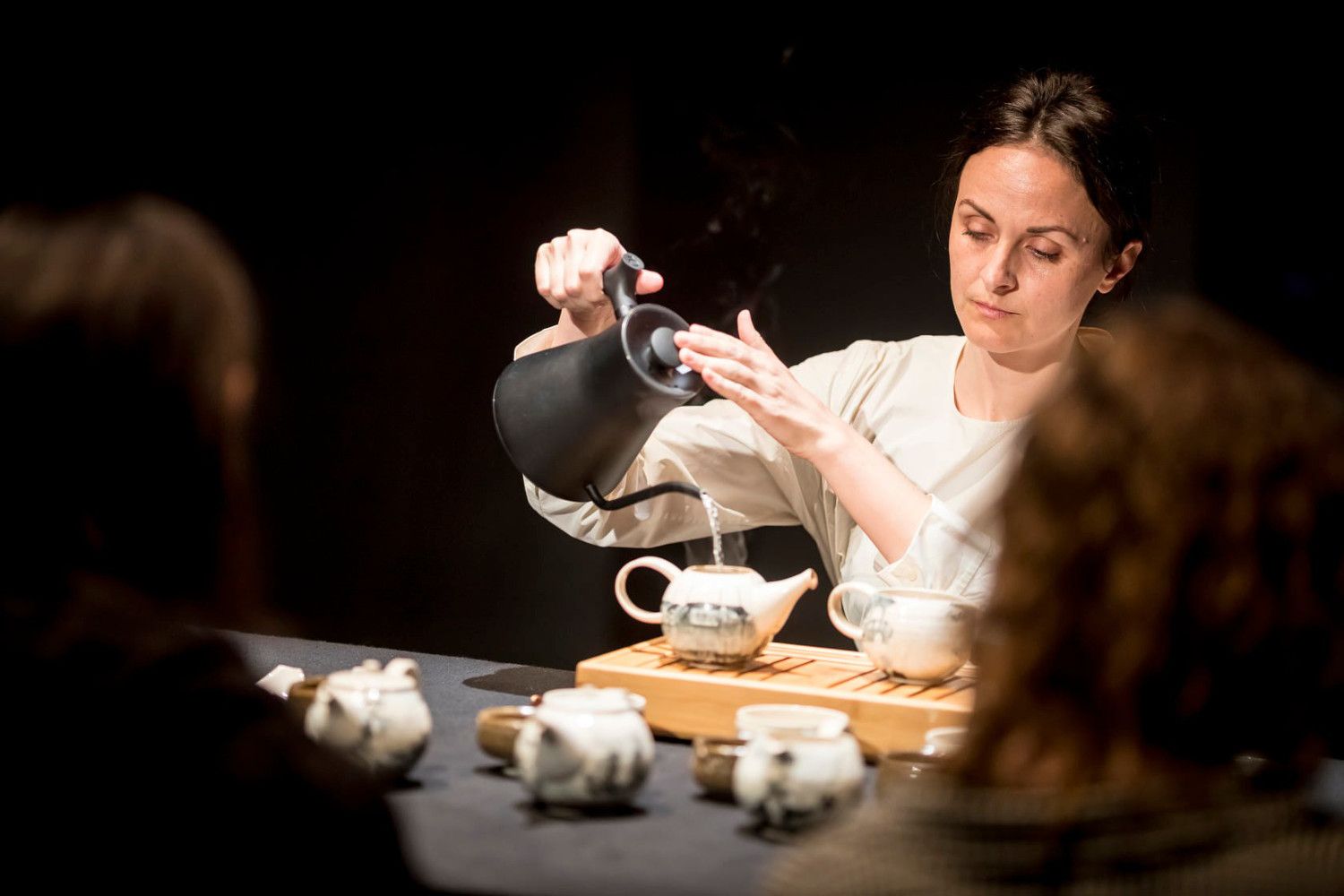 Sit down to tea and pay attention: this is about ships, colonial picaresque adventures at sea.
/ Tea / Opium / Colonialism / History / Trade / Pottery /
Opium Clippers is a visual essay with painted ceramics and narration. It's a tea ceremony through which we are guided by the stories of the five Opium Clippers, which tell the history of the opium and tea trade in the 2nd half of the 18th and 19th centuries in China. The stories of the ships do not only conceal international conflicts, colonisation and the development of consumerism, but also give rise to a reflection on the profound implications of the tea and opium trade for our times.
Neja Tomšic (1982) is a visual artist, poet, and writer whose interdisciplinary practice merges media such as drawing, photography, poetry, performance and music. By uncovering overlooked and often hidden stories from history, her passion is to rethink dominant historical narratives, researching into particularities, and creating situations where new understandings of the present can be formed. In 2018, the project evolved into an artist's book, Opium Clippers, published by Rostfrei Publishing, which won the Best Artist's Book Award 2017/2018 and the Slovenian Book Fair Award for the Most Beautifully Designed Book in the Book as Object category.
Concept, painting and performance: Neja Tomšic / Cheramics: Anja Slapnicar / Music: Gašper Torkar / Executive production: Barbara Pocek / Produced by: Gledališce Glej, Neja Tomšic / Produced by MoTA - Museum of Transitory Art until 2018