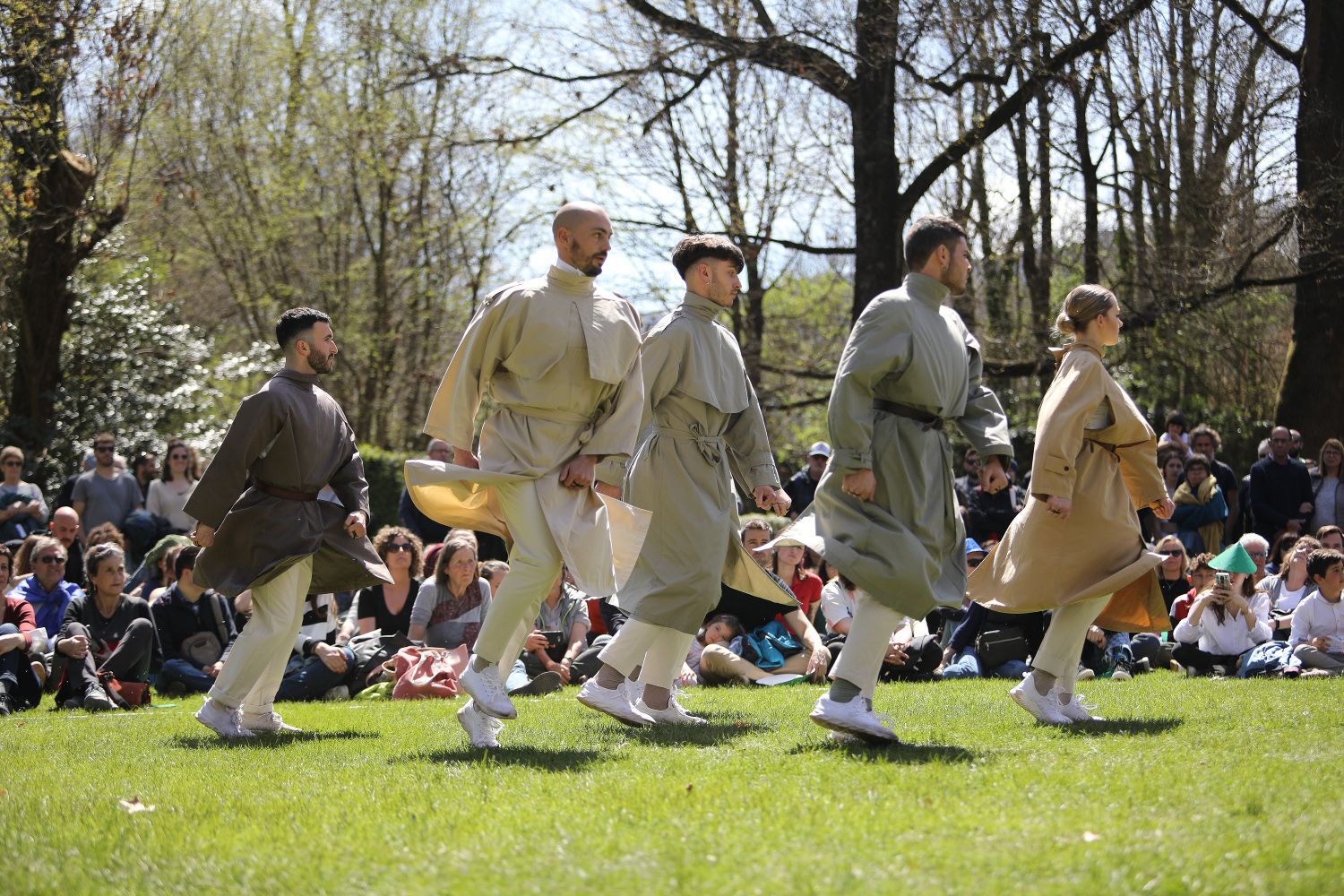 Join the big sismògraf daytime party!
/ Popular / Festive / Contemporary dance / Live arts / Itinerary /
Parc Nou en Moviment (Parc Nou on the Move) is a live arts itinerary dedicated primarily to contemporary dance. Four companies shall perform their shows outdoors in different spaces of this city park. Live arts and dance performances will take place amidst centuries-old trees, a pond, a botanic garden and a spring atmosphere.
This proposal has steadily gained ground over the various editions of Sismògraf, becoming one of the festival's highlights, and one of its most popular and flocked-to events.
A Sunday morning that tends to bring together hundreds of spectators of all ages and backgrounds, those who love and those not so fond of the live arts, entire families that attend driven by curiosity, keen to enjoy the shows and a unique artistic experience in a magnificent setting.