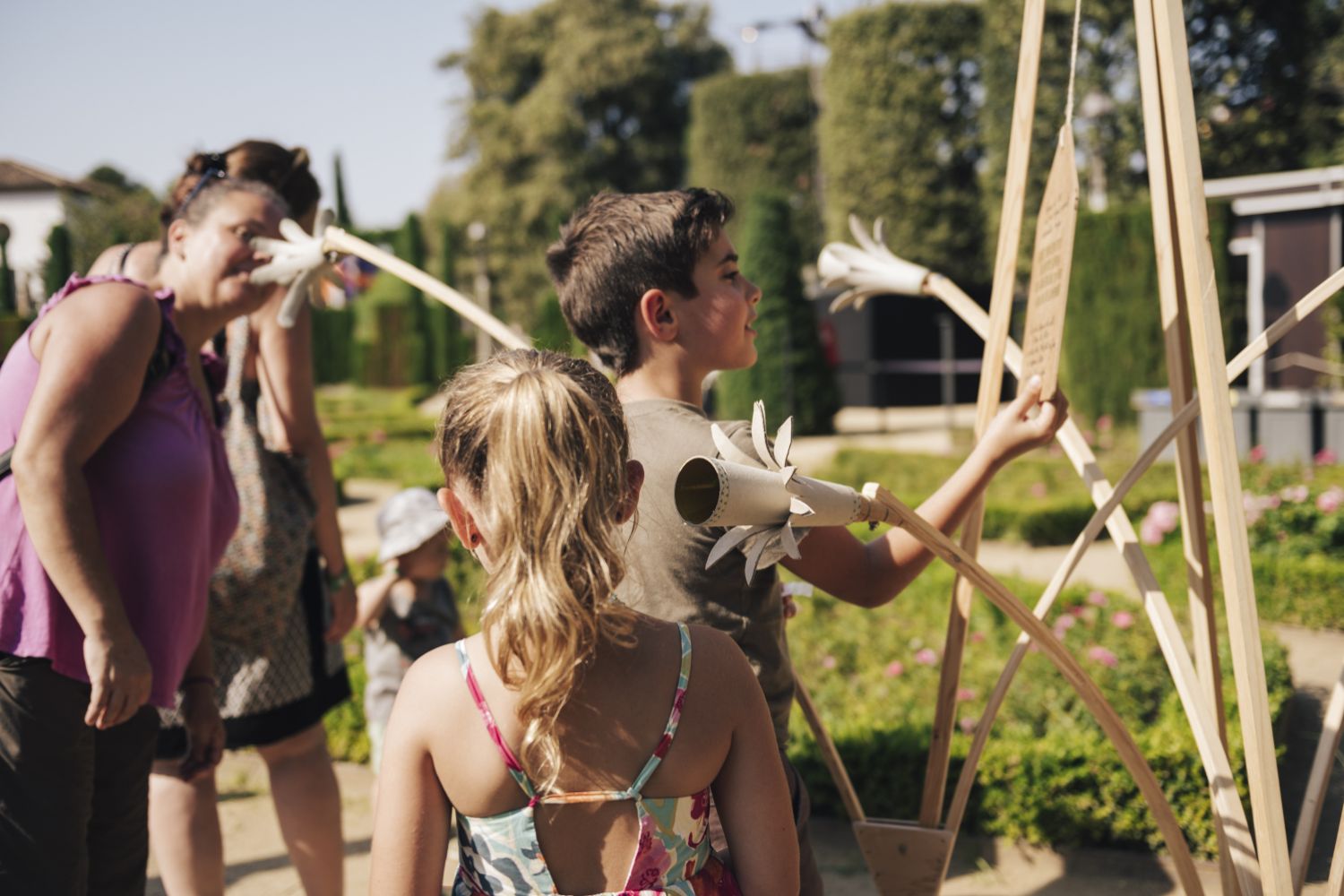 Smell, touch, listen, contemplate the flowers in this very special garden.
/ Garden / Flowers / Recycling / Seeds /
First they were trees, then they turned into cardboard, and then a spell turned them into flowers. And these flowers grow in a peculiar garden. Stroll through this garden of delights, the flowers will make playful suggestions and the gardeners' dreams will astonish you!If we were flowers is an installation that questions us about what would happen if we were flowers, about the places we inhabit, about extinction and hope?
A sustainable installation (the set design elements are made from found and recycled material) and inspired by The Curious Garden by Peter Brown, The Garden of Earthly Delights by Hieronymus Bosch and the countless hours of garden guerrillas that its creators have lived through.
Marga Socias is a restless and versatile artist. She acts, writes and creates shows. She works both in her own shows and with other companies. She has collaborated with Carte Blanche, Hello!Earth and Art of Listening in Denmark, TVAZZ in the Faroe Islands, Lis Lab in Italy and Theatre A l'Envers in France. For several years she was part of the permanent group of the company Teatro de los Sentidos. Her creative projects explore the unexpected, curiosity, ironic connections, the confusion between fiction and reality, and the wealth that this confusion can offer. She moves between experimental theatre, oral narrative, installation and ancestral shamanism. Her pieces take us into an experience of her particular universe.
Original Idea and direction: Marga Socias and Thomas Roper / Gardeners: Thomas Roper, Aram Pou, Marga Socias and Maïka Eggericx / Set design and construction: Thomas Roper